White jeans into Fall? That's a heck yes!
The "no white after Labor Day" rule is an outdated one that you're way too cool to follow. Here are 3 cute ideas for wearing your white jeans after Summer. Tips: grab your cardigans, denim jackets, and printed booties!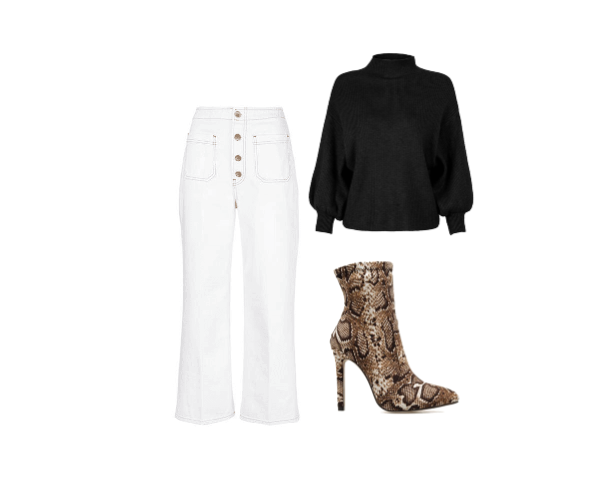 Snake print is very of-the-moment on these booties and the chic black sweater features cool sleeves.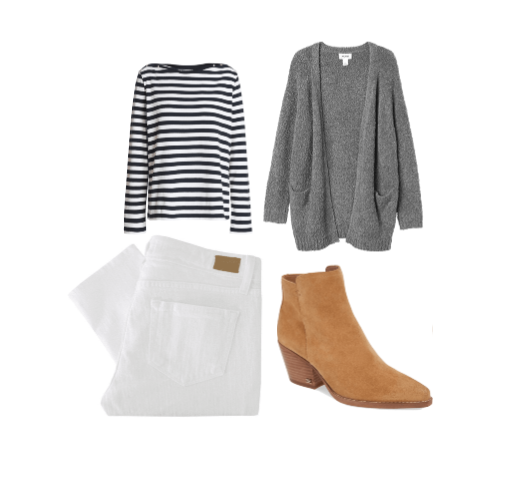 wear your white boyfriend jeans with stripes, suede booties, and a chunky cardigan.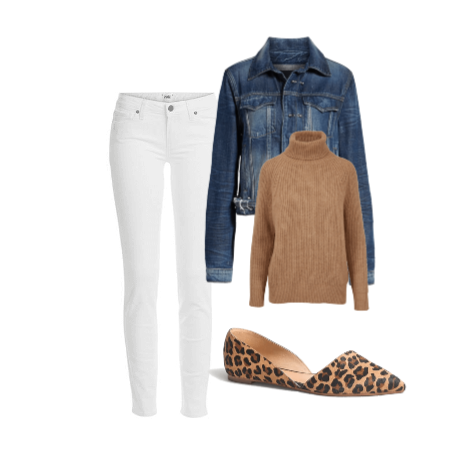 bring those Sumemr white skinnies into Fall wtih a camel sweater, denim jacket, and printed flats.
Teacher Look Book for Back to School year 2019/2020! Linked Here!